H
yperthyroidism, or an overactive thyroid, is when the gland produces and releases too much thyroid hormone into the bloodstream, speeding up the body's metabolism. Hyperthyroidism tends to run in families, therefore it is usually hereditary, occurring most commonly in young women.
If not corrected with an accurate test like the Thyroflex, Hyperthyroid disease can go into overdrive, that is the overproduction of the thyroid hormones by the entire thyroid gland. This condition is known as Graves disease. Graves disease is caused by antibodies in the blood that turn on the thyroid and cause it to grow and secrete too much thyroid hormone.
This type of hyperthyroidism is characterised by one or more nodules or lumps on the thyroid that may gradually grow and increase their activity so that the total output of thyroid hormone into the blood is greater than normal. This condition is known as toxic nodular or multinodular goiter. Also, people may temporarily have symptoms of hyperthyroidism if they have a condition called thyroiditis. This condition is caused by a problem with the immune system or a viral infection that causes the gland to leak stored thyroid hormone. The same symptoms can also be caused by taking too much thyroid hormone in tablet form.
However, the Thyroflex indicates when to stop the titrating of thyroid hormones, resolving the dilemma for the doctor, of how much to give the patient. These last two forms of excess thyroid hormone are called thyrotoxicosis, since the thyroid is not overactive, but with the Thyroflex it can now be resolved.
Consequences of Hyperthyroidism
The key symptoms for hyperthyroidism are:
Fast heart rate (often more than 100 beats per minute)
Nervousness and/or irritability
Weight loss without dietary changes
Prominent, staring eyes (typical for Graves' disease)
Muscle weakness, especially of the upper arms and thighs
Increased sweating
Frequent bowel movements
Lighter or less frequent menstrual periods
Trembling hands
Fine brittle hair
Smooth and thin skin
It is important that symptoms of hyperthyroidism are not left untreated as serious complications can occur. Untreated disease may lead to cardiac arrhythmia (an irregular rate of muscle contractions in the heart), increased blood pressure, stroke or heart failure. In addition, in women who have gone through the menopause, hyperthyroidism increases the risk for osteoporosis (loss of bone mass) and bone fractures.
Note: Nitek has developed more effective treatment protocols for Graves , that increases (doubles) the chance of medications working, rather than resorting to surgery (Partial Ablation).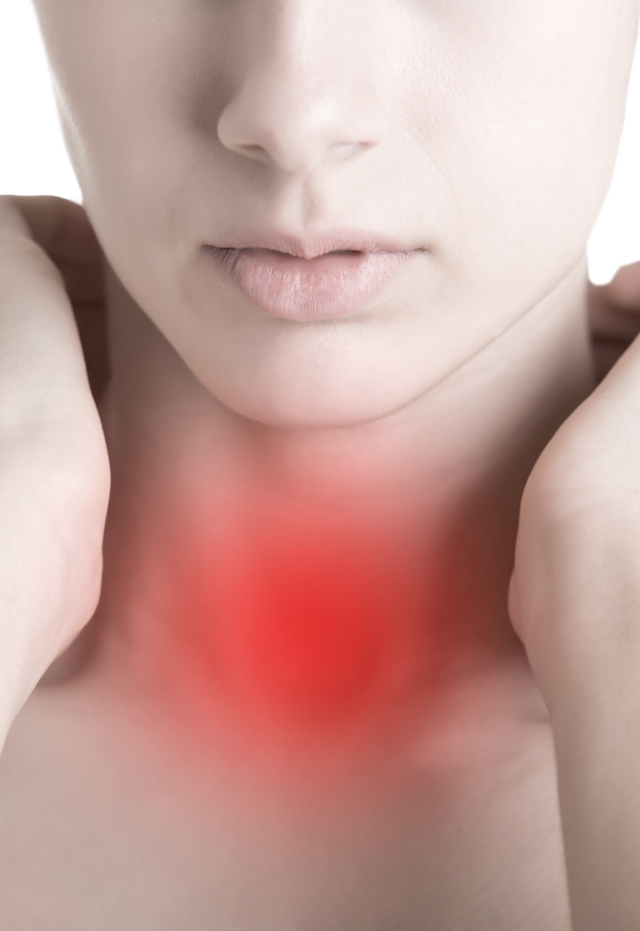 THYROID DISORDERS Are A Matter of Balancing the 'Core Hormones' With Bioidentical Hormone Replacement Using Resting Metabolic Rate (RMR) and Reflex Assessment.
Dr. Noemi changed my life. I was an old woman and now I feel younger every day. Many thanks to Bill who introduced me to Robyn and Noemi
Marion
Patient treated by Nitek's Tele Medicine Hormone Specialist
Dr. Noemi is very knowledgeable and after just 3 months on BioThroid Natural Desiccated Thyroid my energy has improved, anxiety lessened, depression gone, GI is good for the first time in years, nails stronger, more energy.... Definitely good quality Natural Desiccated Thyroid. Highly recommend.
Megan
Patient treated by Nitek's Tele Medicine Hormone Specialist
Thank you for sending me the prescription medications, the hormones have never been available in my country, (India) now I have access, to what I really require for my hormonal balance, and for the first time in many years, I feel energized, fresh, alive.
I have used the Thyroflex to test thyroid function for the past seven years in my medical practice, and it has revolutionized the way I manage thyroid disease. I used to rely only on blood tests to evaluate thyroid hormone levels but found them to correlate poorly with patient's signs and symptoms.
Dr. Prudence Hall
The Thyroflex represents a quantum leap in the care of thyroid disease. Many physicians know that thyroid blood tests and basal temperature levels are woefully inadequate in subtle thyroid disease. The Thyrodine  measurement of body iodine synergizes with the Thyroflex to give us a dynamic solution in managing the widespread elusive iodine deficiency / thyroid dysfunction that harms so many of our patients
Dr. Murray "Buz" Susser, M.D.
Scottsdale, AZ
I recently had a patient featured on the Discovery Channel about her obesity…in my opinion, if we had the Thyroflex™ system we would have identified the underlying cause and avoided Gastric Bypass surgery.
Dr. Kent Holtorf M.D.
Endocrinologist Los Angeles CA
The noninvasive Thyroflex™ technology test represents the best that modern medicine has to offer while at the same time bringing back the original truths of clinical practice.
Dr Jeffery Dach M.D
Radiologist Hollywood FL
Symptoms are the tell-tale sign to have your thyroid tested, not by blood test which is not accurate, but with a reflex (Thyroflex) test. The Thyroflex can accurately assess thyroid function and helps to better manage thyroid disease. Find out more.
Get in touch