H
ashimoto's disease is an autoimmune disorder in which your immune system creates antibodies that attack and damage your thyroid gland. The thyroid enlarges and you can feel nodules (lumps) on your thyroid. This leads to the gradual, long-term destruction of the thyroid gland, and therefore insufficient levels of thyroid hormones. As the disease progresses, the thyroid may produce too few thyroid hormones, resulting in hypothyroidism. Hashimoto's disease can affect any individual at any age, but mostly occurs in middle-aged women and people with a family history of thyroid disorders.
Consequences of Hashimoto's Disease
This disease can go unnoticed for a long time. In the course of the disease the thyroid gland can become exhausted. You begin with hypothyroidism with symptoms such as:
Fatigue and drowsiness and/or weakness
Cold intolerance
Difficulty concentrating or thinking
Depression
Weight gain
Enlarged neck or presence of goiter and, later in the disease, a small or shrunken thyroid gland
Abnormal menstrual periods
Constipation
Joint or muscle pain
Hair loss
Dry skin
Brittle fingernails
Swelling of the face
Source: Thyroid Aware and Medline Plus.
Note: Nitek has very effective protocols, for the treatment of Hashimoto's, very rapidly putting Hashimoto's into remission, then guiding the patient to a cure.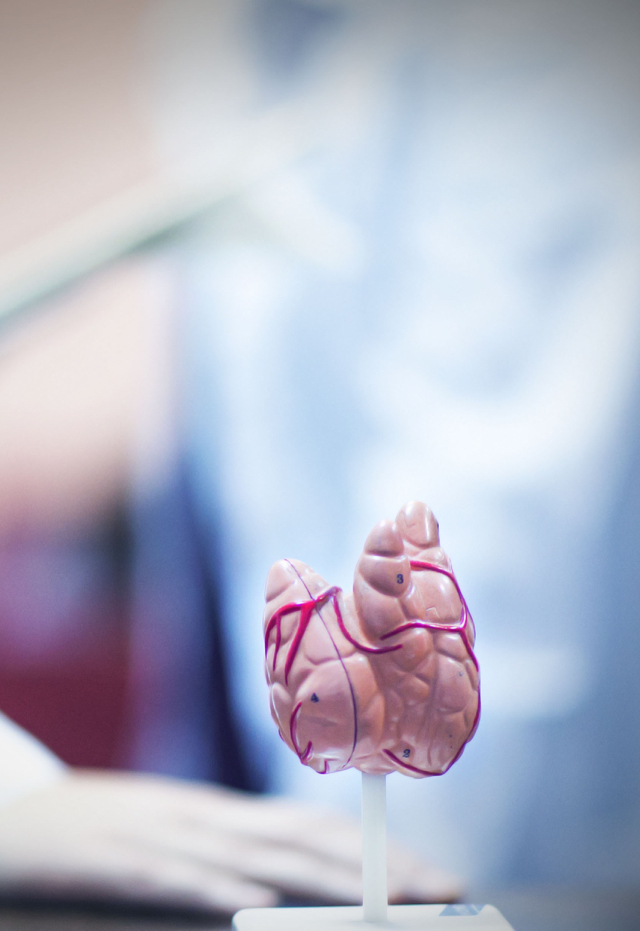 THYROID DISORDERS Are A Matter of Balancing the 'Core Hormones' With Bioidentical Hormone Replacement Using Resting Metabolic Rate (RMR), Symptoms and Reflex Assessment.
Dr. Noemi changed my life. I was an old woman and now I feel younger every day. Many thanks to Bill who introduced me to Robyn and Noemi
Marion
Patient treated by Nitek's Tele Medicine Hormone Specialist
Dr. Noemi is very knowledgeable and after just 3 months on BioThroid Natural Desiccated Thyroid my energy has improved, anxiety lessened, depression gone, GI is good for the first time in years, nails stronger, more energy.... Definitely good quality Natural Desiccated Thyroid. Highly recommend.
Megan
Patient treated by Nitek's Tele Medicine Hormone Specialist
Thank you for sending me the prescription medications, the hormones have never been available in my country, (India) now I have access, to what I really require for my hormonal balance, and for the first time in many years, I feel energized, fresh, alive.
I have used the Thyroflex to test thyroid function for the past seven years in my medical practice, and it has revolutionized the way I manage thyroid disease. I used to rely only on blood tests to evaluate thyroid hormone levels but found them to correlate poorly with patient's signs and symptoms.
Dr. Prudence Hall
The Thyroflex represents a quantum leap in the care of thyroid disease. Many physicians know that thyroid blood tests and basal temperature levels are woefully inadequate in subtle thyroid disease. The Thyrodine  measurement of body iodine synergizes with the Thyroflex to give us a dynamic solution in managing the widespread elusive iodine deficiency / thyroid dysfunction that harms so many of our patients
Dr. Murray "Buz" Susser, M.D.
Scottsdale, AZ
I recently had a patient featured on the Discovery Channel about her obesity…in my opinion, if we had the Thyroflex™ system we would have identified the underlying cause and avoided Gastric Bypass surgery.
Dr. Kent Holtorf M.D.
Endocrinologist Los Angeles CA
The noninvasive Thyroflex™ technology test represents the best that modern medicine has to offer while at the same time bringing back the original truths of clinical practice.
Dr Jeffery Dach M.D
Radiologist Hollywood FL
Symptoms are the tell-tale sign to have your thyroid tested, not by blood test which is not accurate, but with a reflex (Thyroflex) test. The Thyroflex can accurately assess thyroid function and helps to better manage thyroid disease. Find out more.
Get in touch